FLEXFLAIR FA-Series
By releasing Flexflair to the market, Everywair introduced a patented solution, a renewable copper trumpet ring, which replaces the traditional flare connection. A specially designed nut, in combination with a stainless-steel core, presses the copper trumpet ring down onto the SAE seat.
It is the intelligent choice of material and the unique structure of the Flexflair adaptor that makes it truly outstanding: as the core is made from stainless-steel and fitted with a specifically designed nut, deformations and cracking of the connection do not occur.
Offering the utmost in versatility, Flexflair facilitates the use of imperial and metric tubes in various diameters and with different wall thicknesses to connect the line without any reduction of flow capacity. Our standard FA Adaptor is enlarged at the end of the copper tube to ODF diameter. Recently the Flexflair range is extended to increase the ease of use. These adaptors are without enlarging.
The tubes can be either brazed or affixed with any non-brazing system such as Maxi Pro, Zoomlock and others.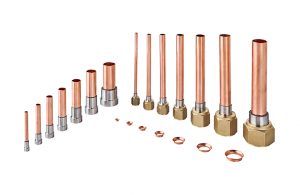 Flexflair FAS
Straight (length 6 cm./~  2 3/8" or 15 cm. /~ 6")

Flexflair FAB.
With 90° bend
Flexflair FAU-series.
Depending on customers particular requirements Everywair delivers
"tailor made" Flaresolutions
New: connections suitable for all non-brazing systems
New connections are made with the Bänninger Maxi Pro. For the use of these fittings you need a special tool. The Maxi Pro fittings can easily be used with our FAS flare adapters. In this way you can install compplete systems without any brazing!
Everywair offers you (for the moment) two types of FAS adapters. The difference is the length of the copper tail: FAS 6 = 6 cm and FAS 15 = 15 cm.
Also very handy is the use of our FAB series. FAB has a 90º bend in the copper part.
Images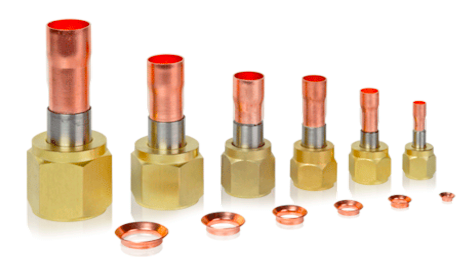 Each flare adaptor is packed with an extra trumpet ring.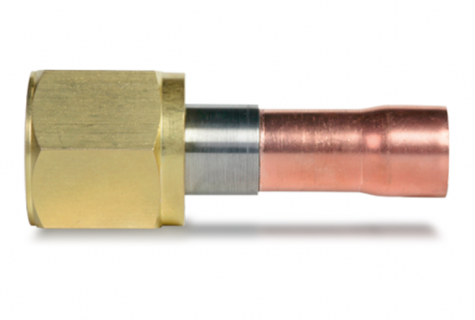 SAE
1/4" - 1 3/8"
Brazing
and non-brazing
ODF
1/4" - -1 3/8"
6 - 35 mm
Flexflair FA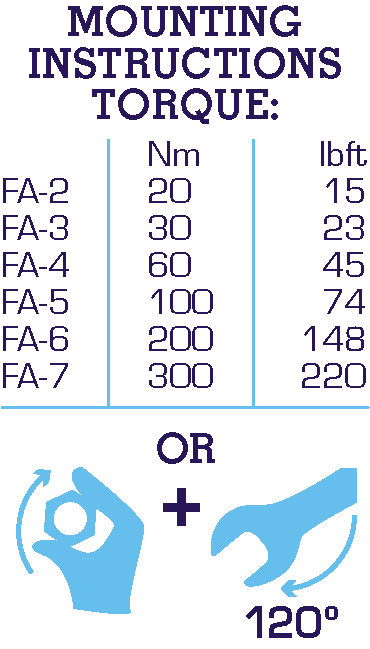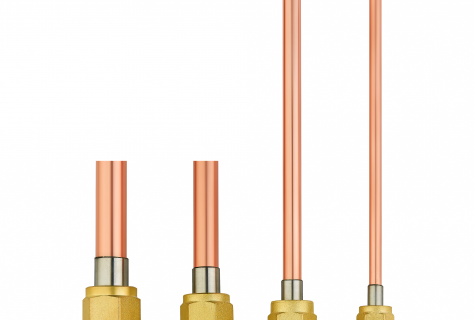 Flexflair FAS
SAE
1/4" - 7/8"
Brazing
and non-brazing
ODF
1/4" - 7/8"
6 - 35 mm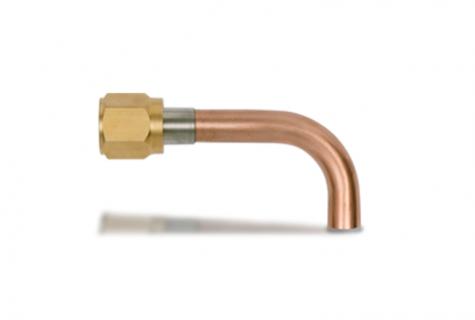 Flexflair FAB
SAE
1/4" - 1 3/8"
Brazing
and non-brazing
ODF
1/4" - 1 3/8"
6 - 35 mm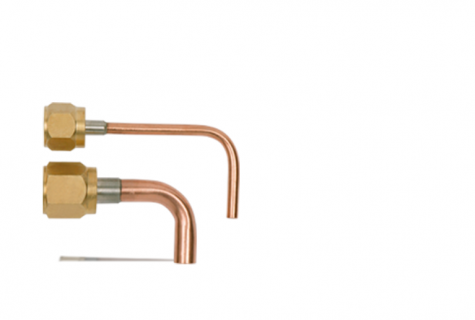 Flexflair FAME
SAE
3/8"
5/8"
Brazing
and non-brazing
ODF
1/4"
1/2"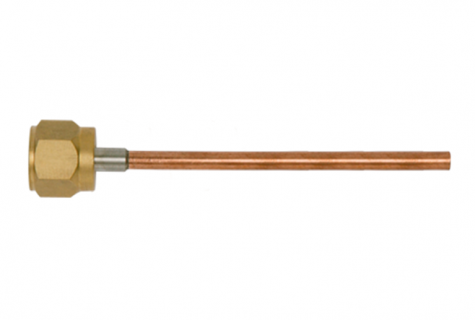 Flexflair FA-3 x 2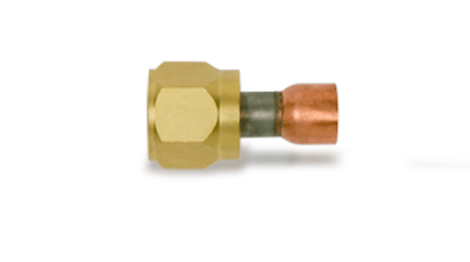 Flexflair FAU 3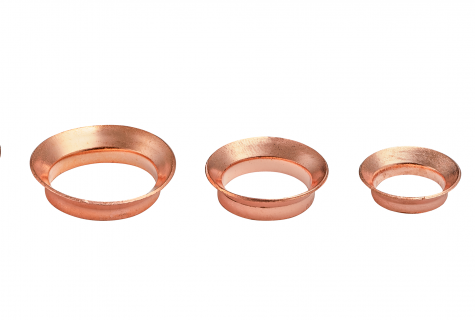 Trumpet ring TR2-TR-7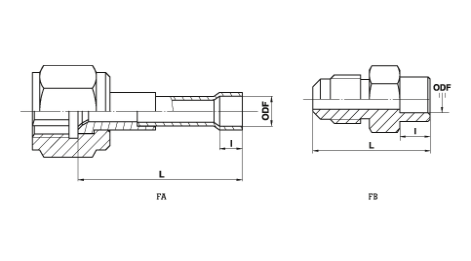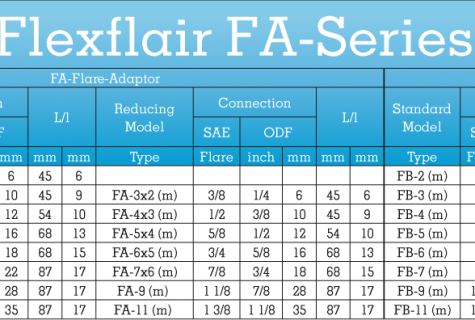 Features
Reliable connection change from flare into renewable copper trumpet ring
High tightness degree
Easy and fast component replacement...(the copper seal must always be renewed)
The use of frost grooves allows application in wet environments
Advantages
Copper/copper brazing with low silver
Easy and clean brazing